Your Beach Fun Starts Here!
Sky & Sea Adventures offers an unmatched range of water sports and leisure activities for those water enthusiasts seeking discovery and exploration along with families looking for an exciting vacation.
Banana Ride 15MIN
10003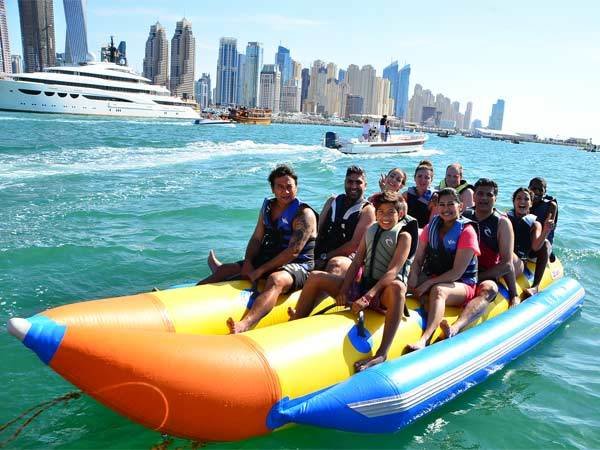 As you rode the banana boat at Adventure Sports, you will feel the sensation like a Jet Ski ride, although the speed is not like a Jet Ski. If Jet Ski ride can accommodate a maximum of 2 people, it will be very different from Banana Boat Ride as it can accommodate 10 people at once.
Min 2 Guest Required.
Min Guest for Activity:2 Guests