JET SKi RIDE
Exploring Sea with the most powerful way!
Donut Ride
the most fun of breaking waves with creating waves!
Banana RIDE
Try to stay on the banana while it wants to drop you!
Parasailing
Parasailing is Amazing!
Boat Cruises
Discover the Amazing Dubai from the sea!
Flyboarding
The newest activity which makes you superman!
Fly Fish
Ride a Wild Horse on the Sea to Pump Up Adrenaline!
Scuba Diving
Make Bubles under the amazing UAE waters!
Your Beach Fun Starts Here!
Sky & Sea Adventures offers an unmatched range of water sports and leisure activities for those water enthusiasts seeking discovery and exploration along with families looking for an exciting vacation.
Donut Ride 15min
10001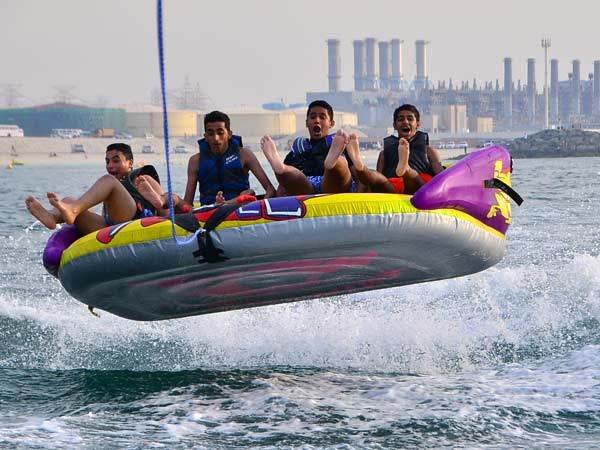 Water Sports towables are fast becoming the number one water activity for families and thrill seekers alike this season. With their ease of use, versatility, affordability and just plain fun factor there really is a tubing towable that is a perfect fit for just about anyone.
Min 2 Guest Required.