Your Beach Fun Starts Here!
Sky & Sea Adventures offers an unmatched range of water sports and leisure activities for those water enthusiasts seeking discovery and exploration along with families looking for an exciting vacation.
Donut Ride 15min
10001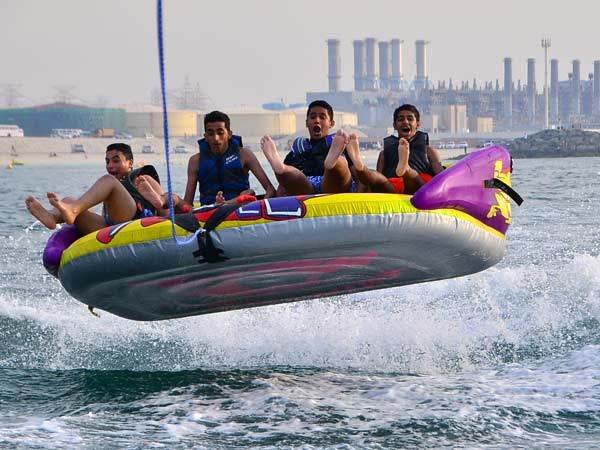 Water Sports towables are fast becoming the number one water activity for families and thrill seekers alike this season. With their ease of use, versatility, affordability and just plain fun factor there really is a tubing towable that is a perfect fit for just about anyone.
Min 2 Guest Required.