JET SKi RIDE
Exploring Sea with the most powerful way!
Donut Ride
the most fun of breaking waves with creating waves!
Banana RIDE
Try to stay on the banana while it wants to drop you!
Parasailing
Parasailing is Amazing!
Boat Cruises
Discover the Amazing Dubai from the sea!
Flyboarding
The newest activity which makes you superman!
Fly Fish
Ride a Wild Horse on the Sea to Pump Up Adrenaline!
Scuba Diving
Make Bubles under the amazing UAE waters!
Your Beach Fun Starts Here!
Sky & Sea Adventures offers an unmatched range of water sports and leisure activities for those water enthusiasts seeking discovery and exploration along with families looking for an exciting vacation.
Private Boat Cruise 30min
10011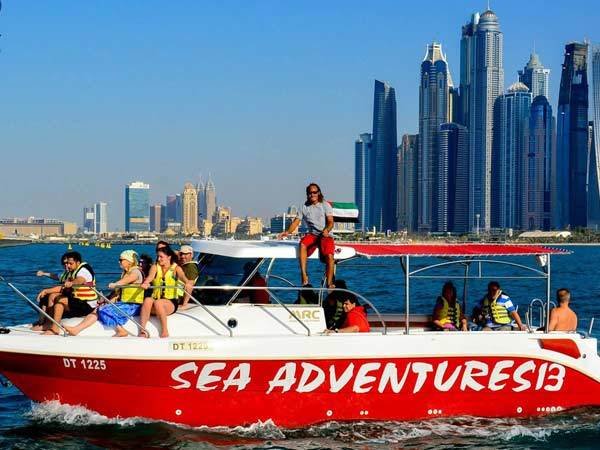 Boat cruises are a great way to relax and see the sights. With so much water in and around Dubai, marina, Palm Island and many more. You'd be missing out not to include one in your holiday itenary.
This cruise is share base.