Your Beach Fun Starts Here!
Sky & Sea Adventures offers an unmatched range of water sports and leisure activities for those water enthusiasts seeking discovery and exploration along with families looking for an exciting vacation.
Private Boat Cruise 30min
10011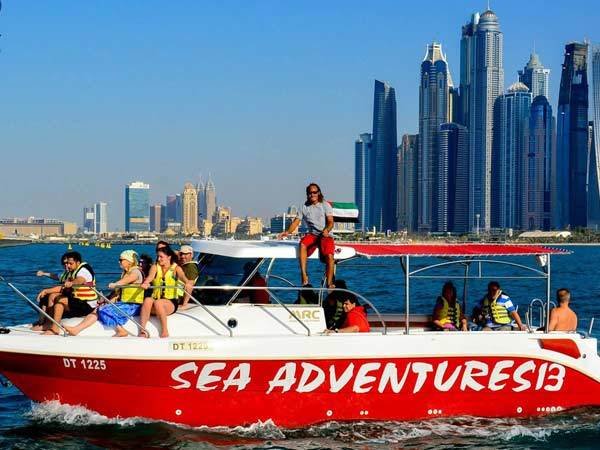 Boat cruises are a great way to relax and see the sights. With so much water in and around Dubai, marina, Palm Island and many more. You'd be missing out not to include one in your holiday itenary.
This cruise is share base.