Non Motorized Watersports
Sky & Sea Adventures offers latest and classical non motorized watersports activities such as Kayaking, Sup, Body Board, Sailing and Pedalo. All you have to do is visit our one of the branch and enjoy the beach with maximum adrenaline.
Non Motorized WaterSports
Sky & Sea Adventures offers non motorized water sporting and leisure activities for those water enthusiasts seeking discovery and exploration along with families looking for a relaxing vacation.
Kayaking Double 1HR
10022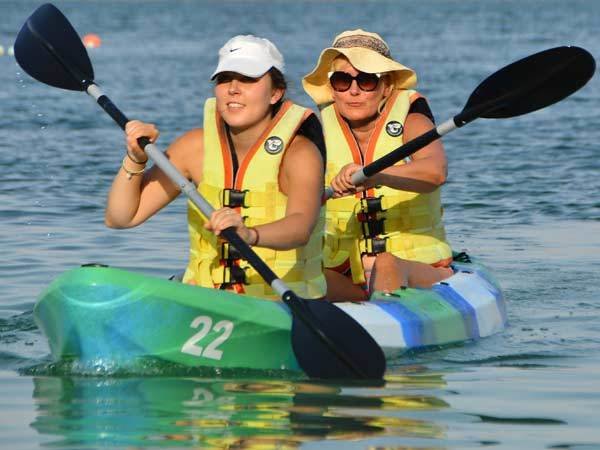 Want to really get out on the water? Grab a kayak and go exploring. Kayaking is great exercise and gives you a low-to-the-water view that really immerses you in the experience. You will feel in harmony with the wildlife and the water as you glide through with each windmill stroke. Great for rivers, streams, rapids and lakes, kayaks are versatile watercraft that are lightweight and easy to transport. A kayaking journey can be a tranquil outing on a placid lake or a white knuckle white water rafting adventure. Just strap one to your car and hit the road: a world of kayaking awaits!