Non Motorized Watersports
Sky & Sea Adventures offers latest and classical non motorized watersports activities such as Kayaking, Sup, Body Board, Sailing and Pedalo. All you have to do is visit our one of the branch and enjoy the beach with maximum adrenaline.
Non Motorized WaterSports
Sky & Sea Adventures offers non motorized water sporting and leisure activities for those water enthusiasts seeking discovery and exploration along with families looking for a relaxing vacation.
Stand Paddle Board 1HR
10015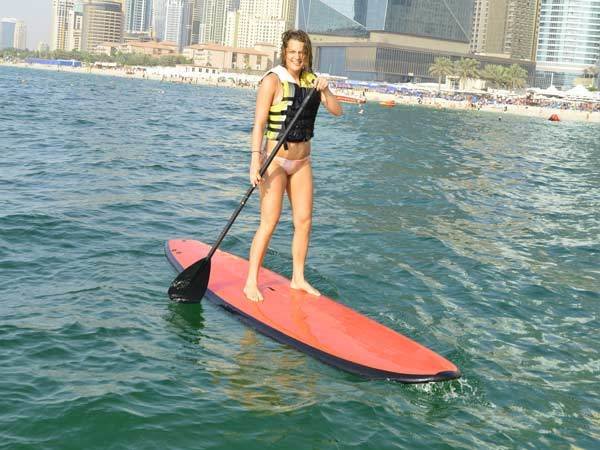 There is a lot more to get from paddling than a tan. The benefits of paddling for your physical and mental well being go far beyond skin deep.
It is about a healthier, richer, and fuller life, as you bask in the benefits of being out in the great outdoors and engaging in exciting exercise.
So, if you've never tried kayaking, canoeing, or stand up paddle boarding (SUP) before, here are 8 incredible health benefits to pick up a paddle. Let's get right to it.