Online Booking comes with many advantages, including deals, discounts and suprises.
Sky & Sea Adventures offers online booking with highest security and price advantages.
The tickets you have purchased is valid for 1 year from the time booked. Some of the activities needs preparations on our side such as fishing, scuba diving, boat cruise etc. Hence we will contact with you regarding your convenient date. Other activities such as parasailing, jet ski, fly-fish, fly-boarding etc is ready when you arrive our branches in Dubai . Online booked tickets will have priority if there is a line on the activities.
The ticket you have purchased is valid any branch of Sky & Sea Adventures excluding Fujairah, Ras AL Khaimah and Salalah. If you want to book activity at Ras AL Khaimah, Fujairah and Salalah please visit www.adventuresports.ae Adventure Sports LLC. which is our sister company.
Due the local regulations some activities are not present in some branches. we suggest you to check the available activities on our branches. 
if you want to change or cancel the ticket please get in touch with Dubai office at +971 4 3999005 or send us an email at office@watersportsdubai.comwith the order number and your ticket details.
Sky & Sea Adventures reserves the right to change the activity time or cancel benefits in case of bad weather. Only the captain is entitled to try activity conditions, and is likely to cancel a maritime service. If canceled because of Sky & Sea Adventures, passengers can be reimbursed or the activity date is postponed to another date with your agreement.
Deep sea Fishing 4 HR
10010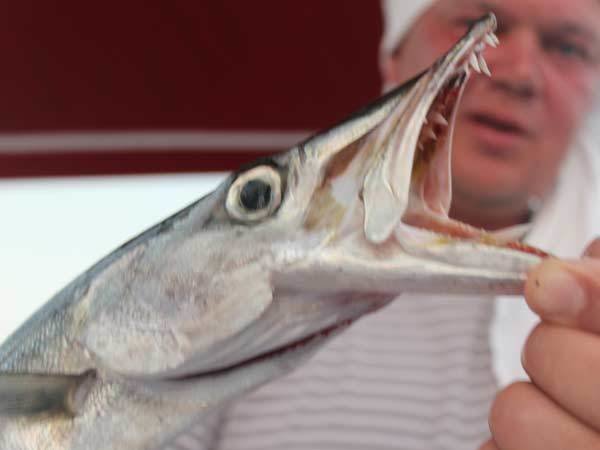 Deep Sea Fishing involves going out into the sea and fishing in deep waters or at the bottom of the sea. This is only for the experienced anglers who want to take recreational Fishing to the next level. It offers fishermen a great opportunity to catch different fish species which are definitely more massive than those normally caught when fishing in shallow water. It can also be very challenging so adequate planning, enough knowledge on the ins and outs of this offshore activity, and suitable pieces of equipment are of utmost importance.
Dubai has a wide range of fish species that include Queenfish, King mackerel, Barracuda, Dorado, Yellowfin Tuna, Kingfish, Grouper and Cobia. If you are looking to catch a Barracuda, you can reel them in all year round as they are found in abundance all the time, even during the summers. On the other hand, if you are planning to catch one of Kingfish, Queenfish, Cobia or Grouper then the best time of the year is between October and May.
Min 4 guest required.