Donut Ride
The Best Way To Spend Time With Family & Friends On The Beach.
Banana RIDE
Challenge To Stay On Banana, Amazing Activity For Family & Friends On The Beach!
JET SKi RIDE
Enjoy Jet Ski Riding on Beach for Adrenaline Boost!
Flyboard
Enjoy The Newest Activity in Watersports Industry.
Flyboard is much more challenging than you might think.
Fly Fish
Ride a Wild Horse On The Sea to Pump Up Adrenaline!
Best for Adrenaline Seekers!
Scuba Diving
Make Bubbles Underwater in Amazing Dubai!
Discover Moon Island Underwater.
Boat Cruises
Discover Amazing Scenery of Dubai!
Enjoy Thrilled Moments With Your Firends.
Parasailing
Parasailing is Amazing! Flying is More Amazing! Discover Beautiful View of Dubai
Your Beach Fun Starts Here!
Sky & Sea Adventures offers an unmatched range of water sports and leisure activities (Parasailing, Jet-ski, Scuba Diving, Donut Ride, Fishing and many more) for those water enthusiasts seeking discovery and exploration along with families looking for an exciting vacation.
Parasailing, Watersports, Jetski, Fly Fish, Flyboard, Fishing trips, Scuba Diving, Jetski Safari, Daily Scuba Dives, banana ride, donut ride, flyfish ride, boat cruise, daily boat cruise, dubai marina, jumeriah beach residence, what to do at beach in dubai, summer breeze, adrenaline, wet fun, 
Enriched Air Diver - Nitrox
10049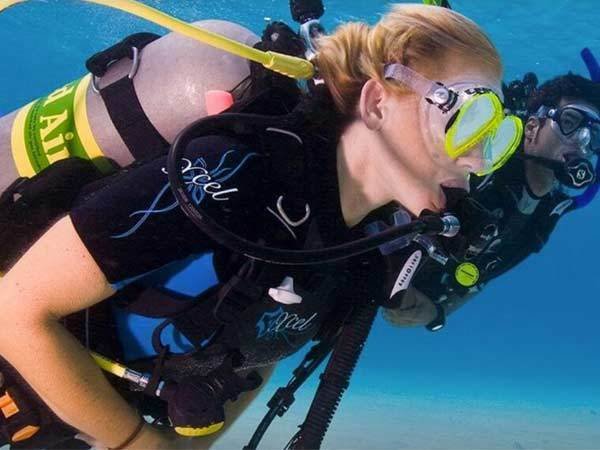 The PADI Enriched Air Diver course is PADI's most popular specialty scuba course. Why? Because scuba diving with enriched air nitrox gives you more no decompression time, especially on repetitive scuba dives. If staying down longer and getting back in the water sooner sounds appealing, then don't hesitate to become an enriched air diver.
If you're a PADI (Junior) Open Water Diver who is at least 12 years old, you can enroll in the Enriched Air Diver Specialty course. Note that in some regions the minimum age is older than 12.