Be Certifies or Upgrade Your Level
Sky & Sea Adventure offers all levels of Diving Courses from PADI & SSI.
Sky & Sea Adventures offers an all levels of PADI & SSI diving courses with experienced instructors. 
Book Your DIVING COURSES Now!
Bubble Maker
10060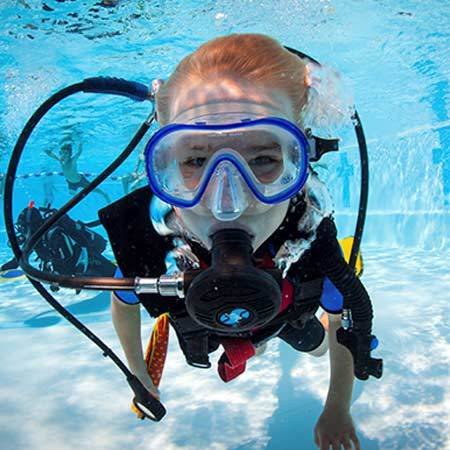 Bubblemaker is as fun as it sounds – a chance for kids to blow bubbles by scuba diving. Children who are at least 8 years old can use scuba gear to breathe underwater and swim around in shallow water. Have a party or celebrate a birthday by throwing a memorable, exciting Bubblemaker event with friends and family at Sky & Sea Adventures.
A child must be 8 years old or older. Kids must be comfortable in the water, but no prior experience is necessary. Parental approval is required.